Adventures During Lockdown No.1
---
Adventures During Lockdown No.1
---
Things to do with the children during a Coronavirus pandemic.
Last night the three wildlings (our children) slept out in the garden in their brand new tent. Before bed, we made hot chocolates with marshmallows and toasted bread into coal over a fire. To keep watch and as the skies were incredibly clear, I laid out a tarpaulin on the ground beside the tent and put down a thermarest and jumped into my very warm goose down sleeping bag.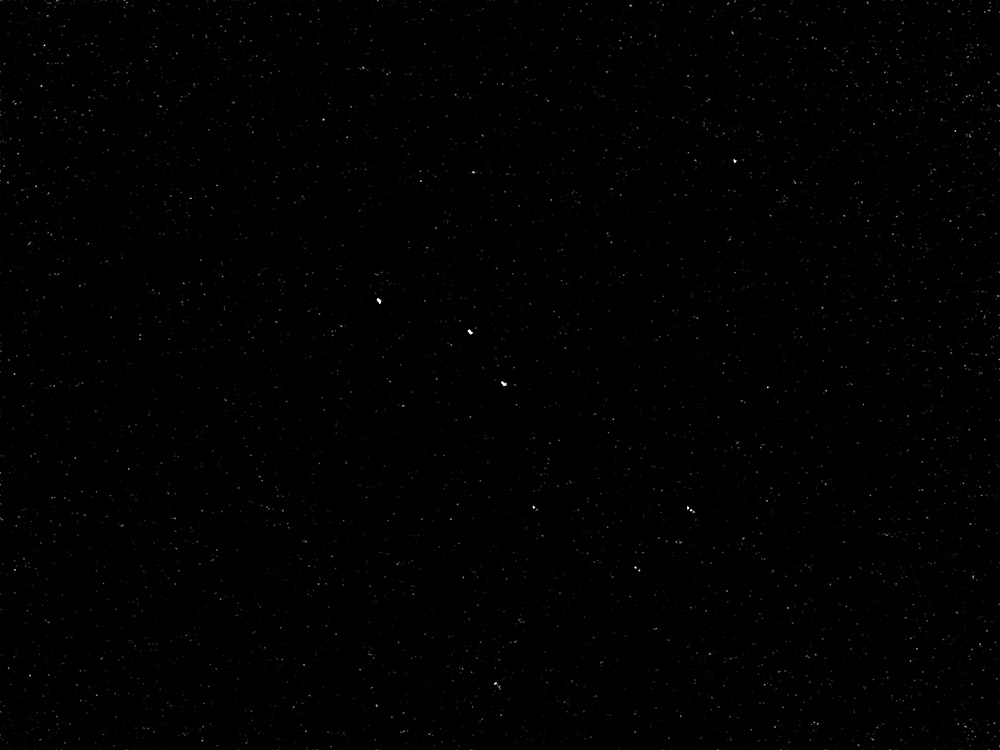 The contellation Ursa Major
As the three wildlings snored, I was presented with the greatest show above the Earth. Lying directly underneath Ursa Major the universe in all its wonder panned out before me. I felt as if I was falling into a billion stars. Trains of Starlink Satellites in groups of twos and threes moved across the sky from west to east and south to north. Coincidentally the Lyrid meteor shower was reaching its peak and through the hours that I lay there, I counted fifteen meteors streaking through the heavens. One meteor was incredibly bright and it left a long vapour trail across the southern sky.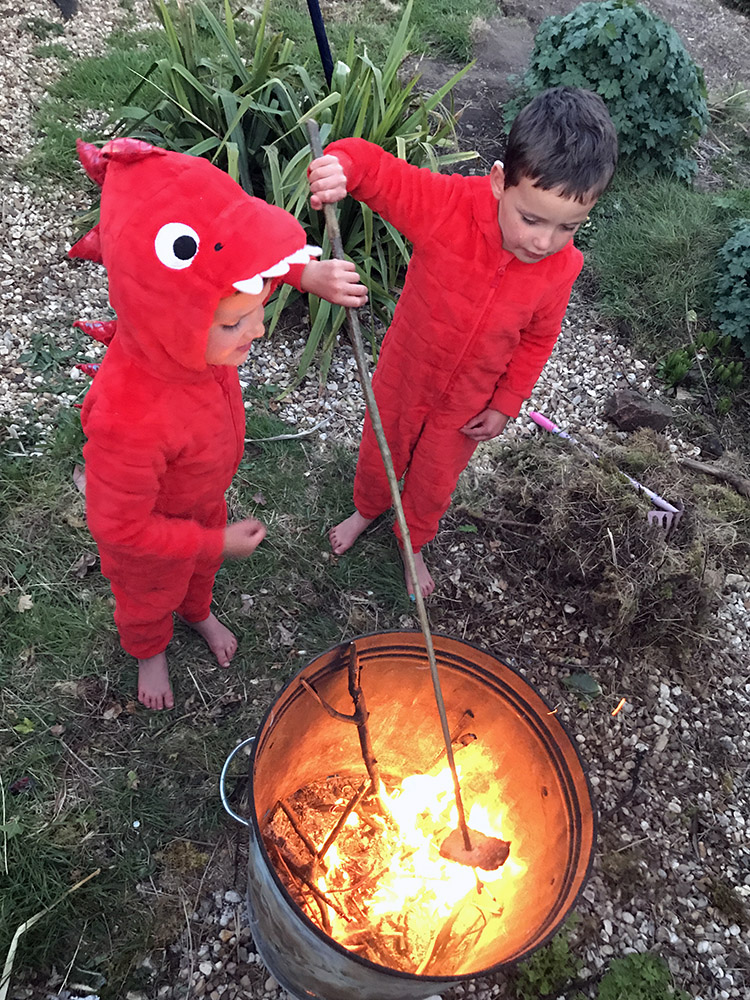 Boys toasting bread into coal
By 3 am my daughter wanted her bed proper, quietly we tiptoed around the slugs to get to the back door. The boys managed to stay asleep until 6:30 am, by this time I'd abandoned my wet sleeping bag and crawled in between them. By 7 am we were all sitting by the wood burner drinking tea and eating toast and porridge and talking about the stars last night and the wolf. The wolf was actually a bull in the field at the back of the house, making a frightful noise.
I've only had two hours sleep and shattered but it was worth it!