After much procrastination, having a family, rebuilding his house, chopping firewood, cooking his favourite dal and generally being busy, Rob has now decided to open his first online shop. The aim is to bring to you his work in a high-quality format, wherever you live and straight to your door.
Visit the shop here:
www.thearthole.co.uk/shop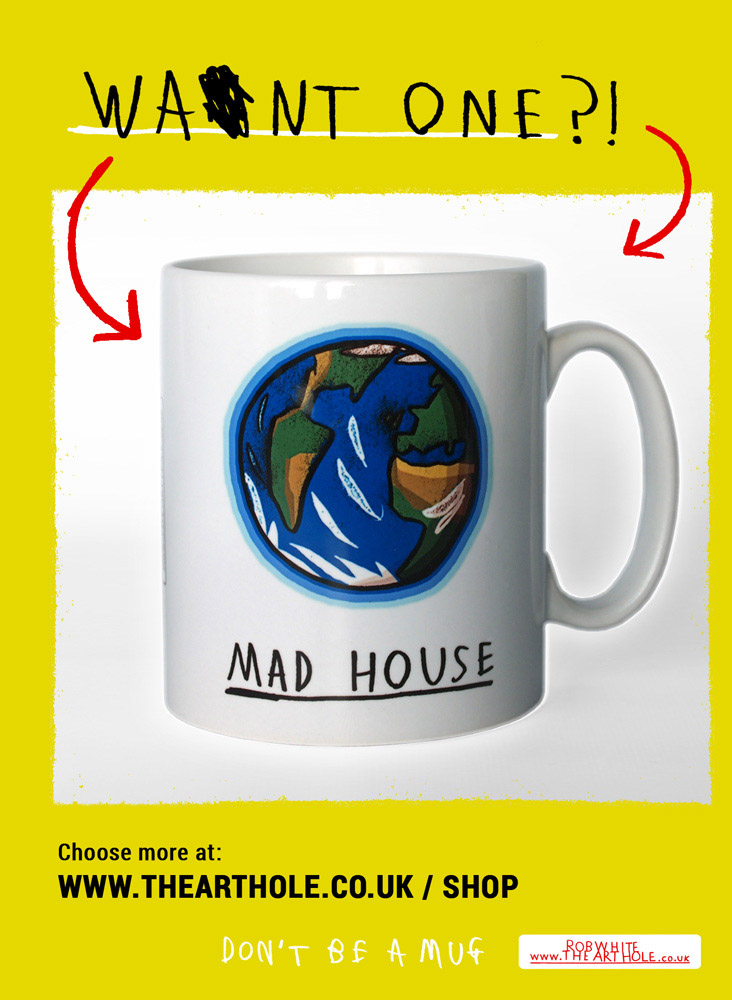 Want One?! - Promotional ad. for initial shop launch - November 2014
The shop was launched on 19th November 2014, it initially carried a stock of ceramic mugs. The aim now is to bring to you a wider range of quality products with similar embellishments. It is important that this process is not hurried, as great care is taken to find the finest producers and printers from across the land. Each and every product has been carefully crafted, he uses the finest quality papers and blanks and every item is personally handled and checked over by Rob prior to being shipped, so as to guarantee that what you receive is of the utmost quality.
Future stock will include limited prints, original drawings, paintings, ceramic mugs, china mugs, t-shirts, postcards, greeting cards and much more.
Buy someone you love a gift for Christmas at:
www.thearthole.co.uk/shop