6th - 29th September 2021 at Aberystwyth University School of Art
---
6th - 29th September 2021 at Aberystwyth University School of Art
---
I predominantly work in acrylic pigment on primed board, wood or paper. My paintings are sometimes composites, where sections on heavy watercolour paper or wood are spliced, rearranged and fixed to create new abrupt compositions. I apply a similar working process as I work on digital animation, here I slice and layer complex hand-rendered textures and juxtapose these elements into a rolling jarring and ever changing composition.
I apply paint to a surface intuitively and freely, letting the medium fluidly do the talking. Responding to this feedback is important as this forms an emotional link between my perception and the work which is being brought into fruition. I work swiftly so as not to let thoughts interrupt the magic of my process, thus maintaining within the piece a high degree of feeling and sincerity.
The inspiration for my recent work emanates from visions, memories, dreams and personal experience of After-Death Communication (ADC) at a distance with a dying relative. One such experience occurred in 1997 while trekking in the Annapurna Mountain Range in Nepal. The following document details an inexplicable dream
www.thearthole.co.uk/dream
. I also experienced abstract visions after the death of my father, images of strange and fuzzy metaphysical worlds. It is this journey into the unknown and impalpable that I rigorously investigate and have need to creatively express in the form of abstract painting and digital animation.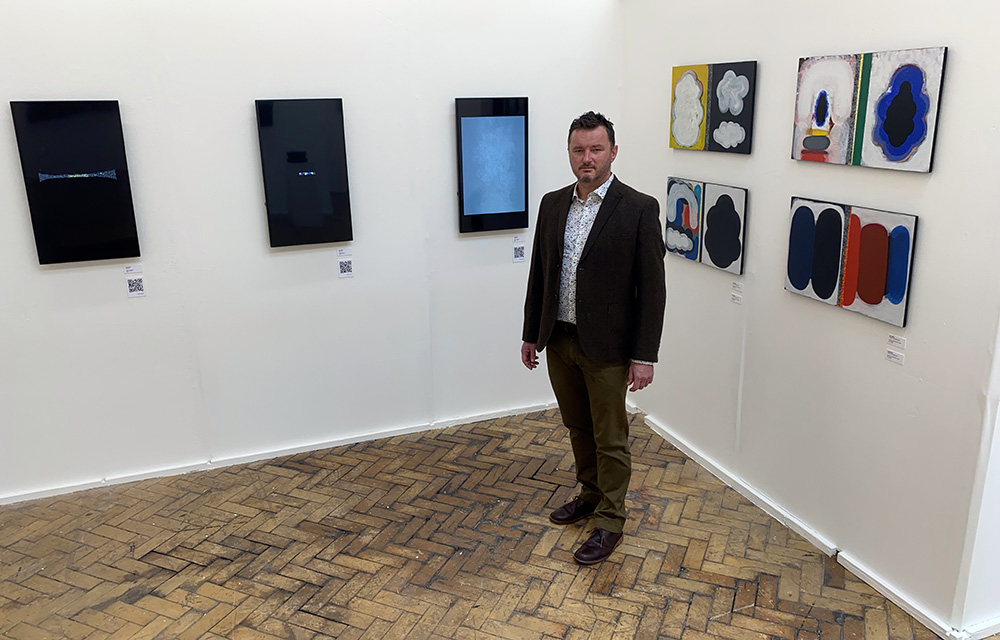 Rob at MA Exhibition, School of Art, Aberystwyth University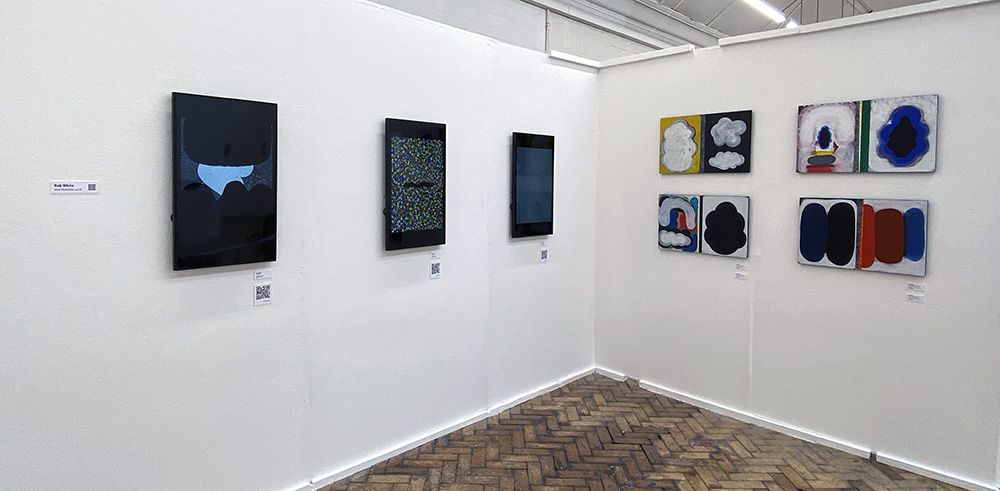 Digital Animation and Painting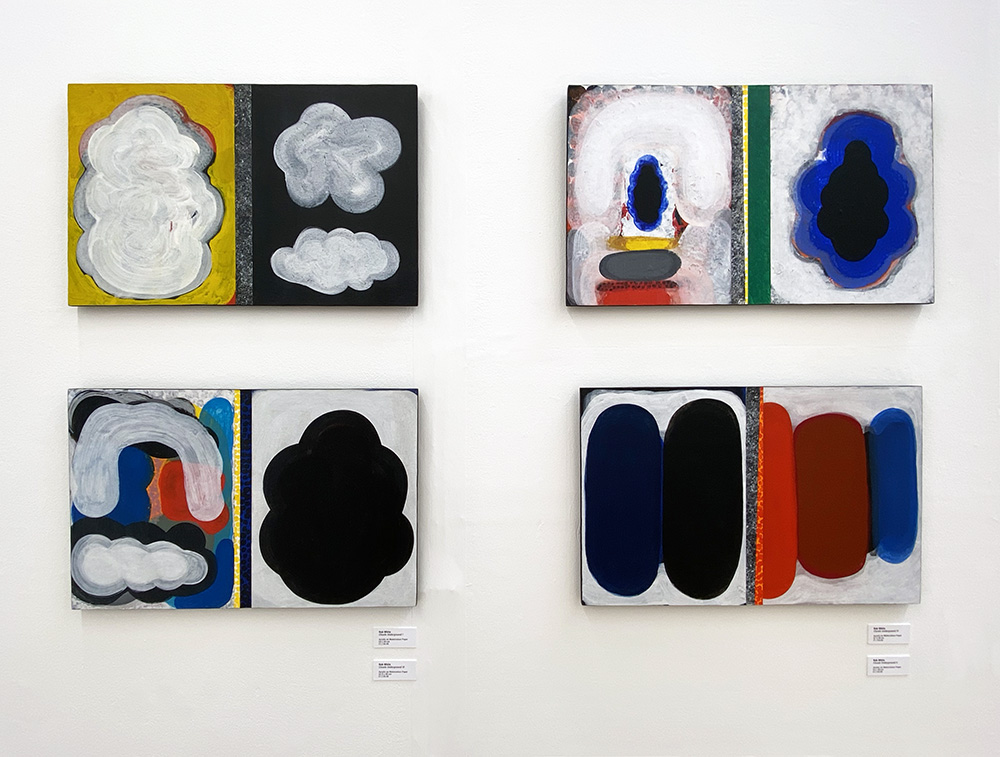 Clouds Underground Series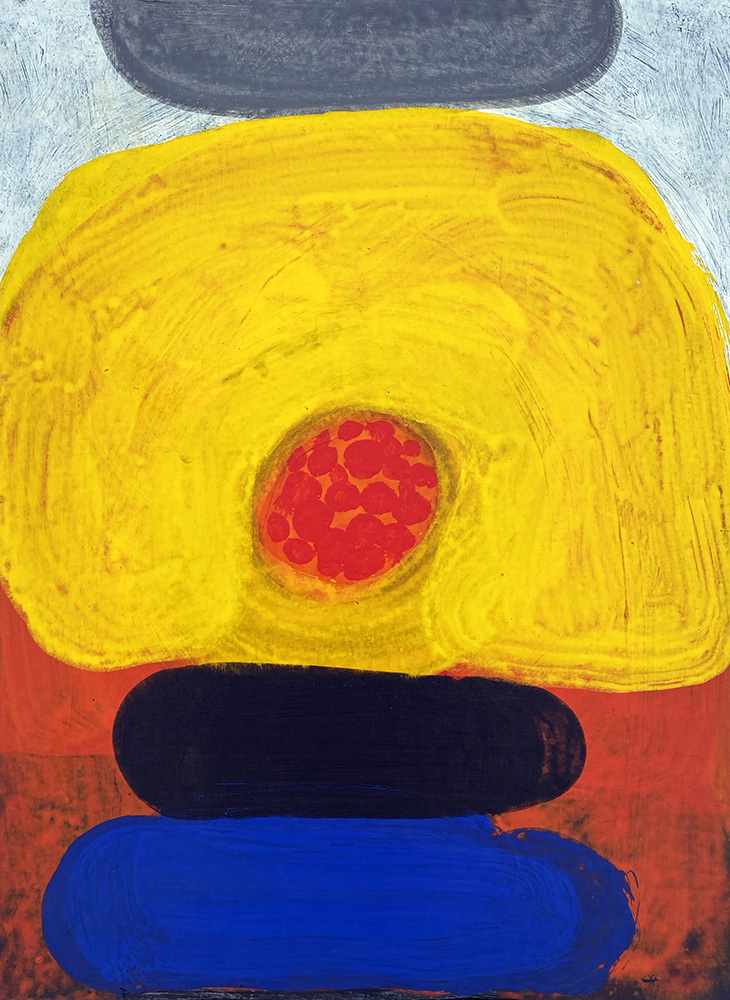 Future Vision I, 2021 / Acrylic on Watercolour Paper on Board / 27 x 37 cm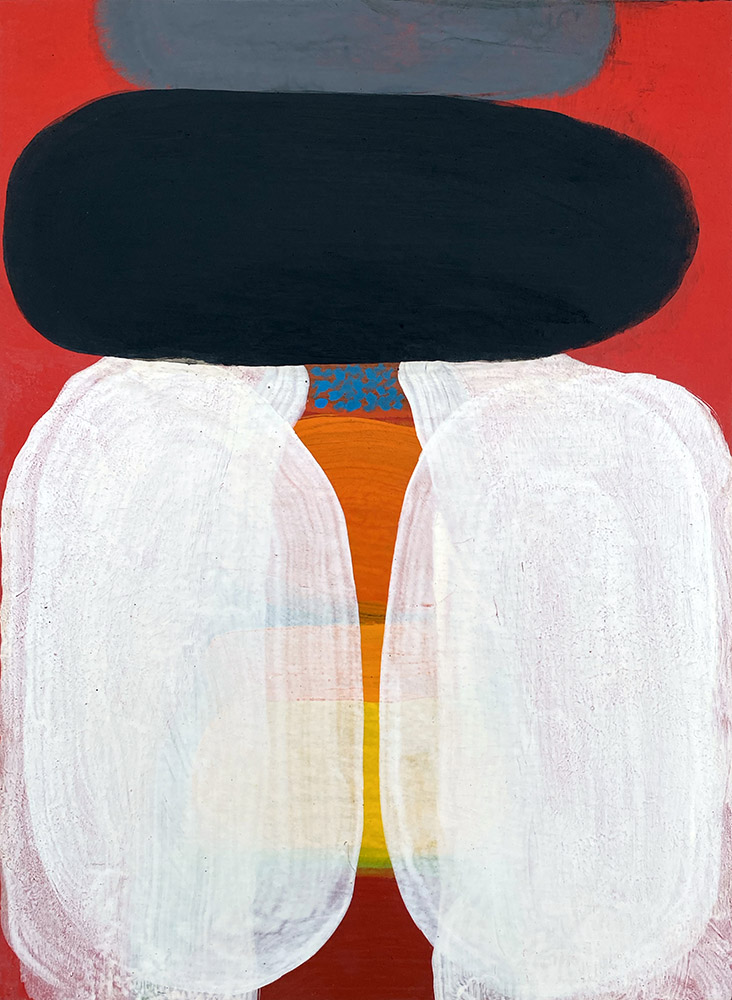 Future Vision II, 2021 / Acrylic on Watercolour Paper on Board / 27 x 37 cm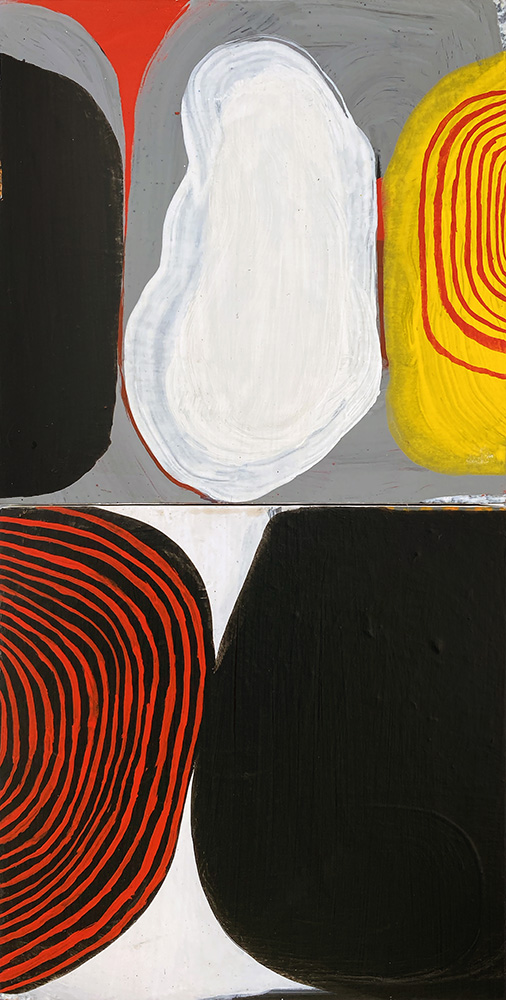 Parallel Dream I, 2021 / Acrylic on Board / 20 x 40 cm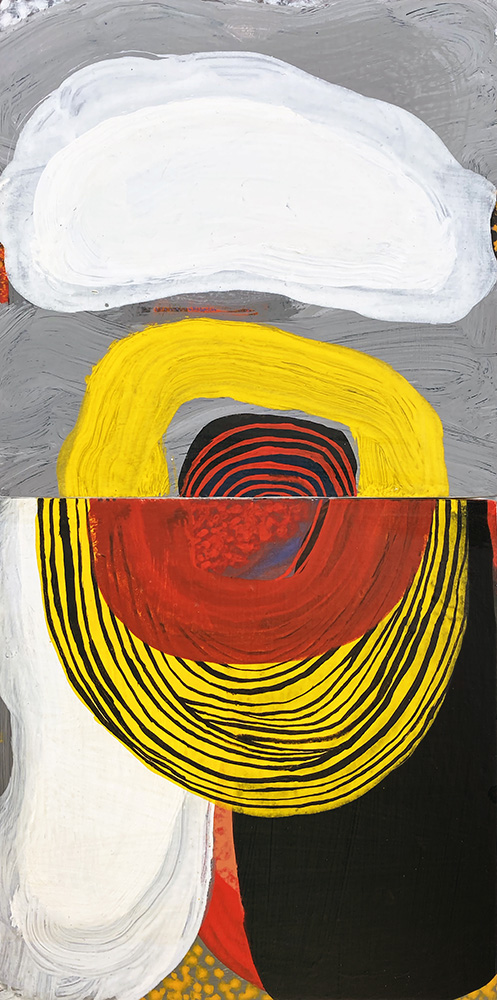 Parallel Dream II, 2021 / Acrylic on Board / 20 x 40 cm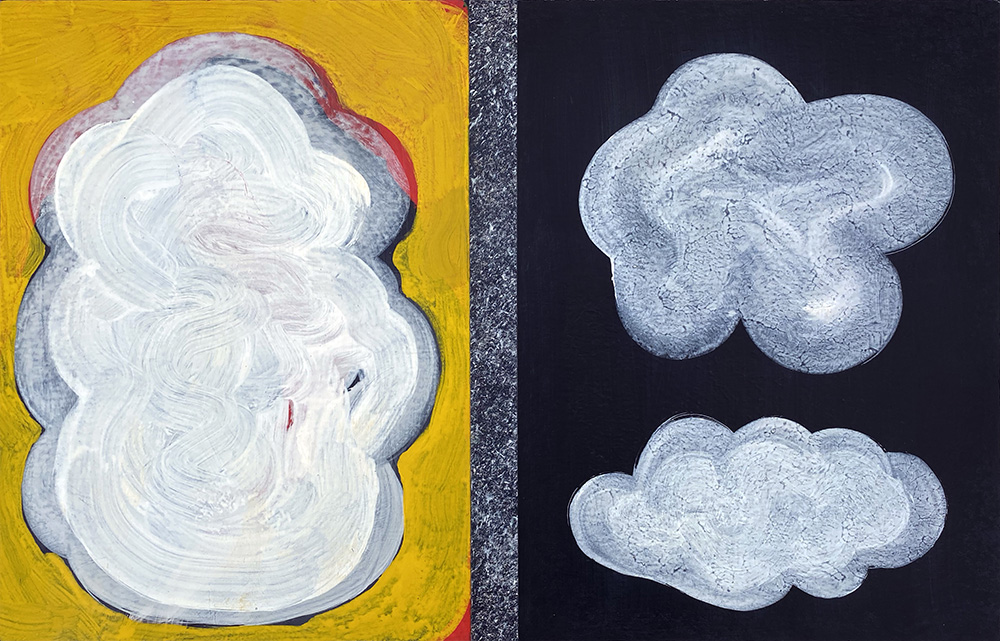 Clouds Underground I, 2021 / Acrylic on Watercolour Paper on Board / 63 x 40 cm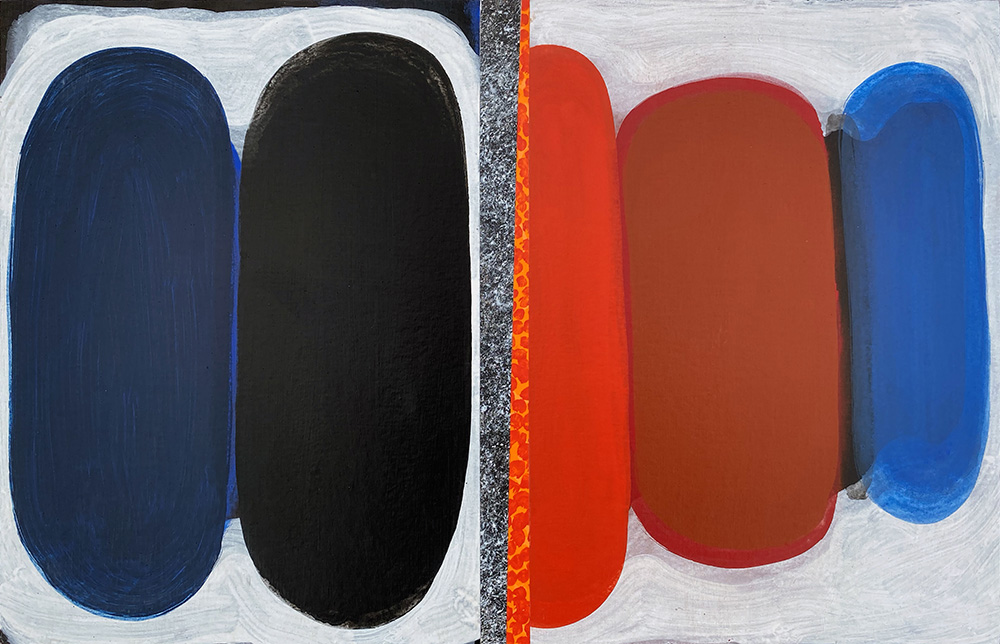 Clouds Underground II, 2021 / Acrylic on Watercolour Paper on Board / 62 x 40 cm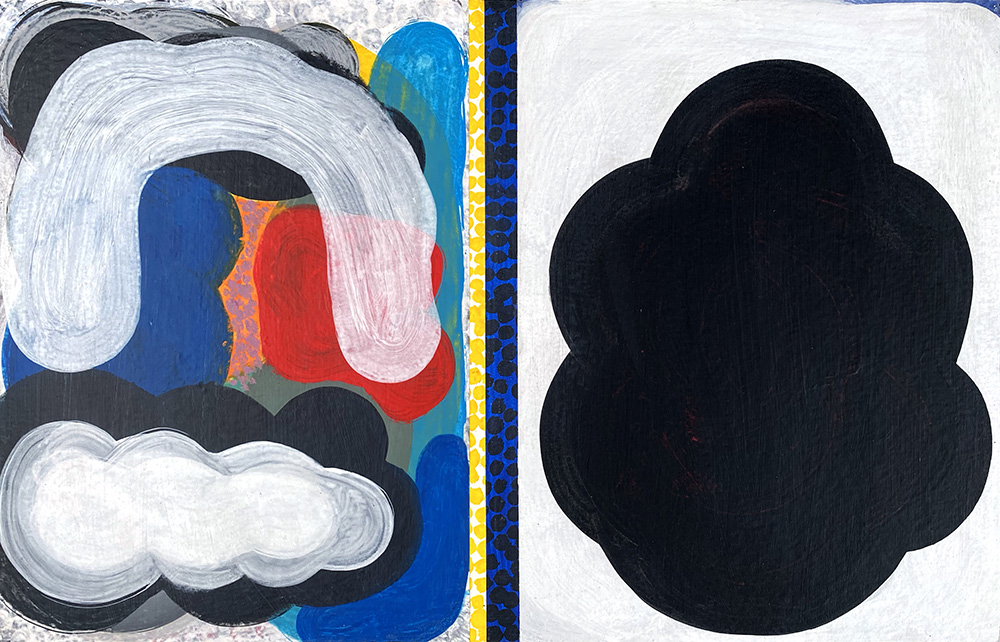 Clouds Underground III, 2021 / Acrylic on Watercolour Paper on Board / 62.5 x 40 cm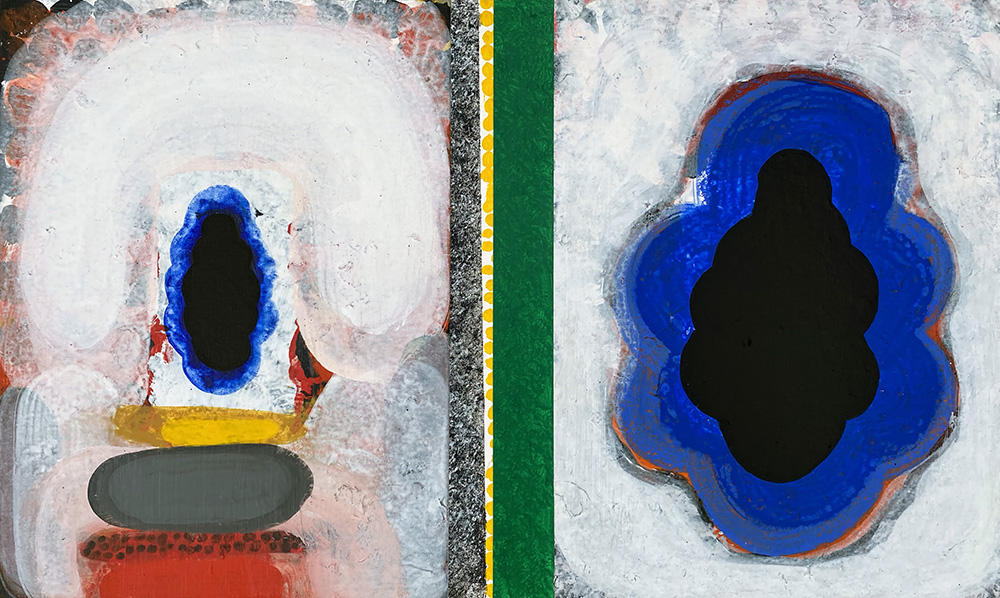 Clouds Underground IV, 2021 / Acrylic on Watercolour Paper on Board / 67 x 40 cm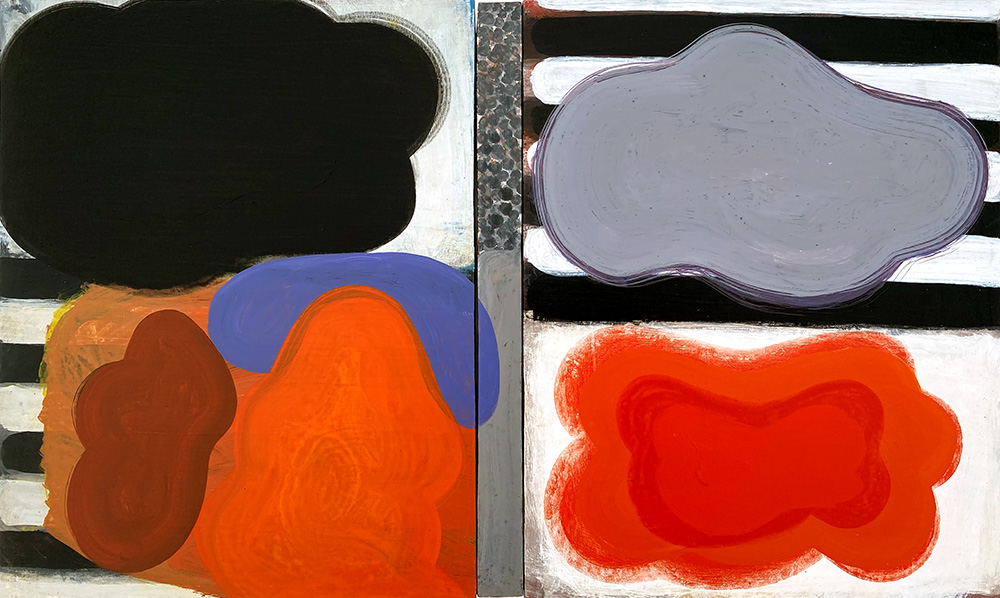 Clouds Underground V, 2021 / Acrylic on Board / 83.5 x 50 cm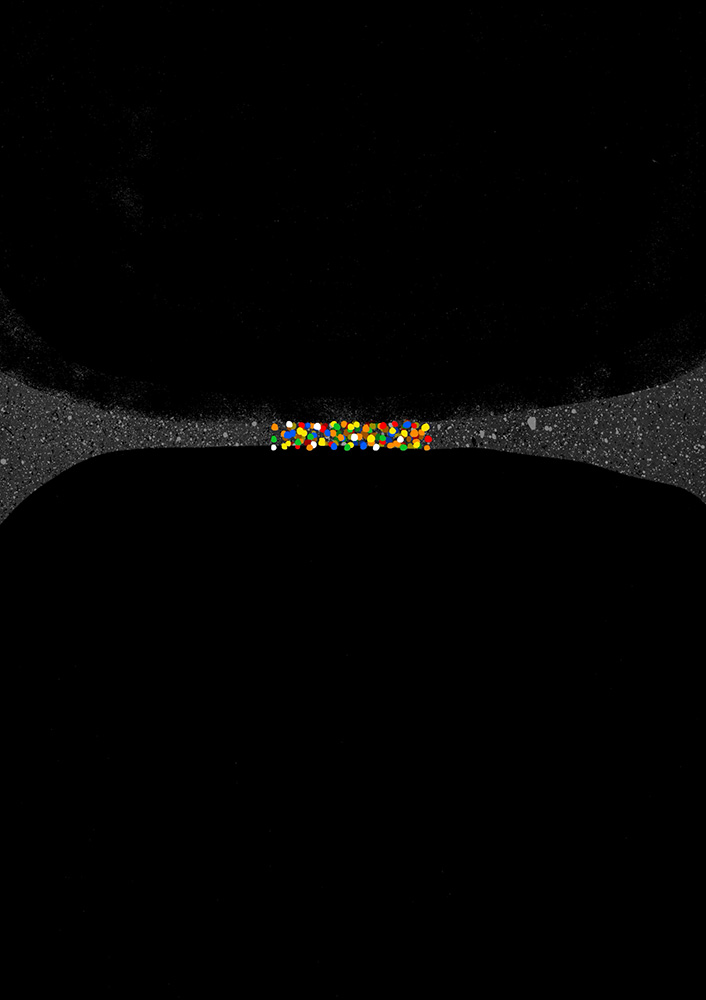 Eidolon I, 2021 / Digital Animation / 01:20 / 2168 x 3072 px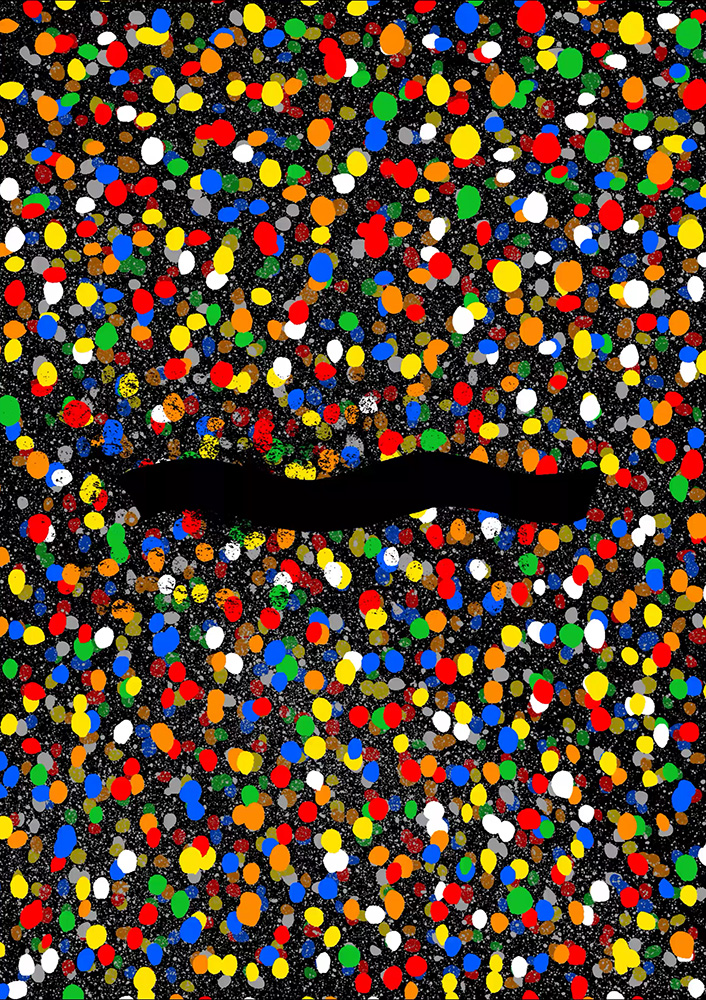 Eidolon II, 2021 / Digital Animation / 01:20 / 2168 x 3072 px
Eidolon III, 2021 / Digital Animation / 01:20 / 2168 x 3072 px
The above
Eidolon
series of digital animation can be viewed by visiting the following links:
Eidolon I:
https://vimeo.com/590300271
Eidolon II:
https://vimeo.com/590300429
Eidolon III:
https://vimeo.com/590544562
Eidolon
noun
• An insubstantial appearance of a form or body, often seen as supernatural
• An ideal representation of model of something, such as a principle or quality
• A deception or false impression of someone or something
The animations now permanently reside on the Ethereum Blockchain as Non-Fungible Tokens or NFTs at:
https://opensea.io/collection/future-vision-art