6th - 29th September 2021 at Aberystwyth University School of Art
---
6th - 29th September 2021 at Aberystwyth University School of Art
---
This body of work has long been held within; I developed an interest in how the visual mind can interpret emotion and realised the potential for translating raw feeling into visual output.
My work had long been drawn from landscape and extensive physical journeys into wild places. Based on memory, these works would reflect experiences in the form of abstract and semi-abstract painting. However, recent MA works differ, in that they aren't based on spaces physically visited. This work explores a journey into consciousness and the unconscious mind. Profound experiences into an unknown space, a landscape seldom visited and one which had the capacity to be sublime yet savagely brutal in equal measure.
Through the work I question the nature of our perceived reality. The two experiences, one physical through the Himalayas, the other traversed through the mind are in the very same instance both one and the same. This mode of thought has created a new avenue of research and has allowed me to explore some challenging personal experiences. On the flip-side, experiences that have had positive life changing effects, as well as an enlightened sense of knowing.
The theme has now evolved from this initial starting point towards an interest in human consciousness, the living versus the non-living, life and death, the space in between and ultimately the human condition.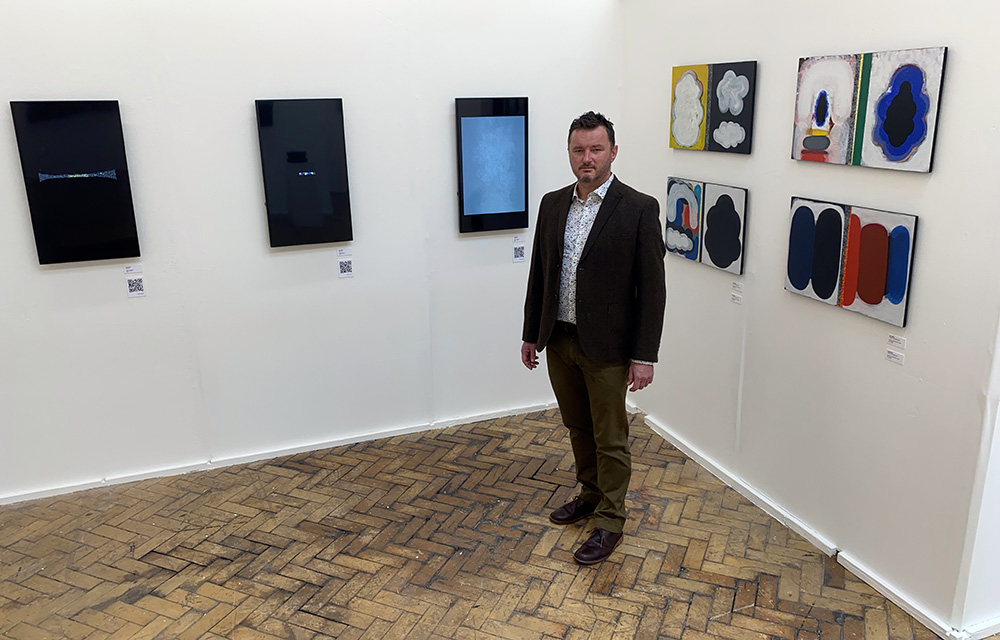 Rob at MA Exhibition, School of Art, Aberystwyth University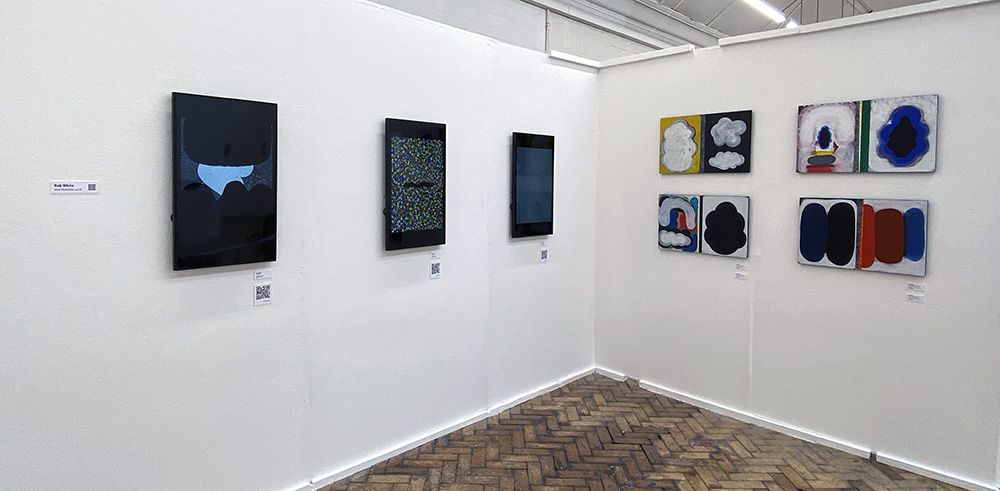 Digital Animation and Painting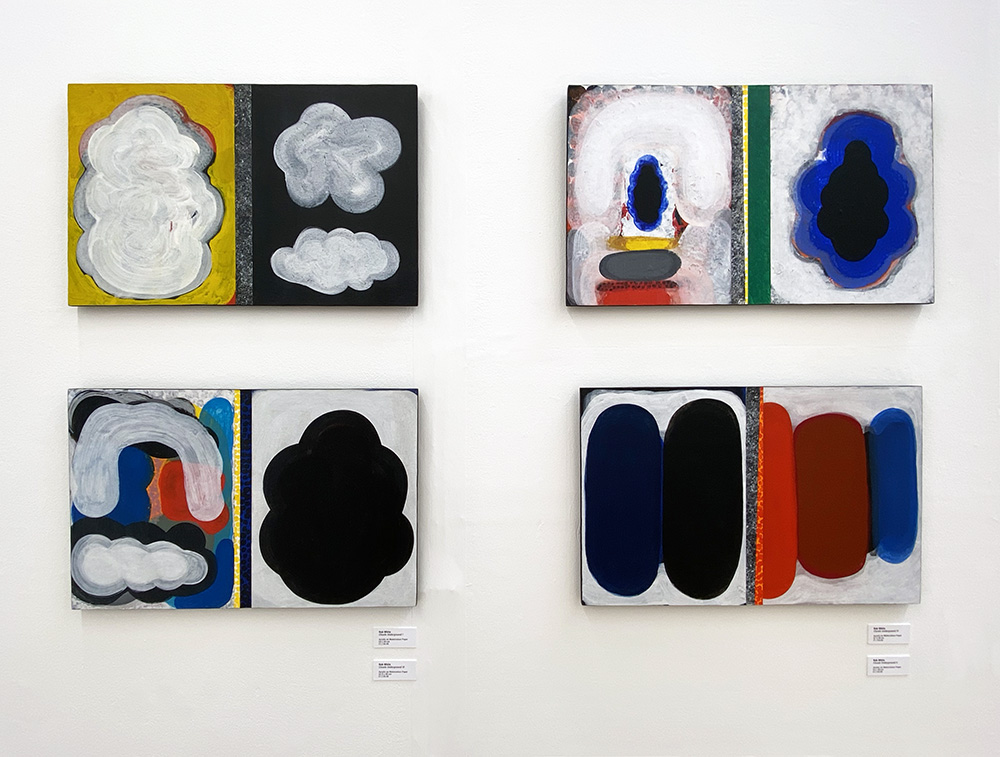 Clouds Underground Series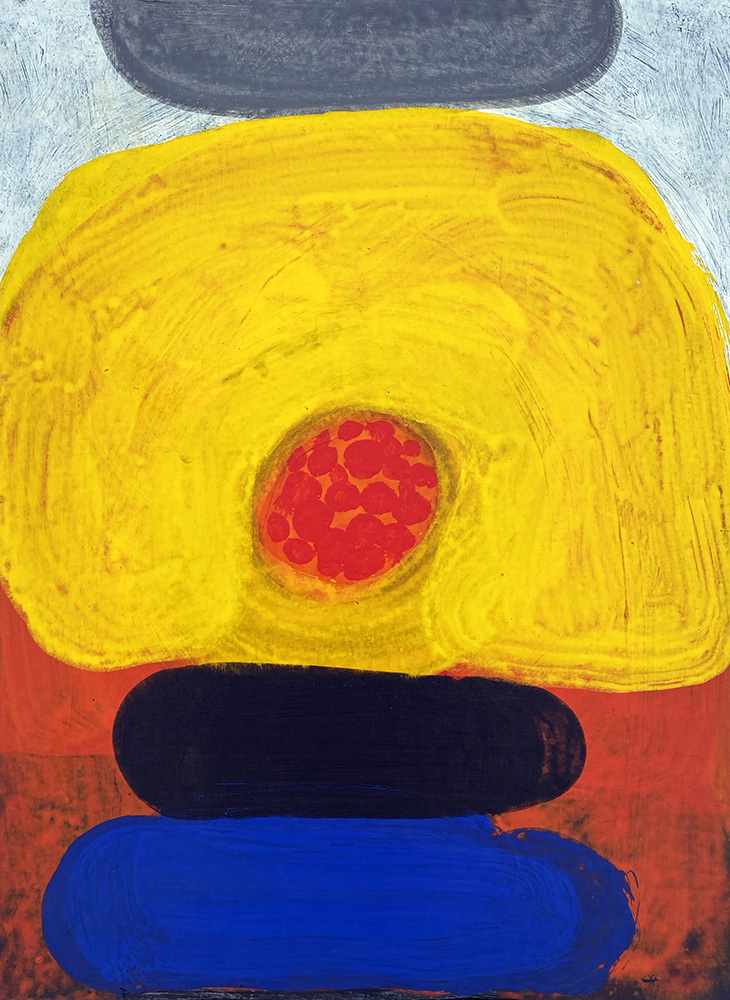 Future Vision I, 2021 / Acrylic on Watercolour Paper on Board / 27 x 37 cm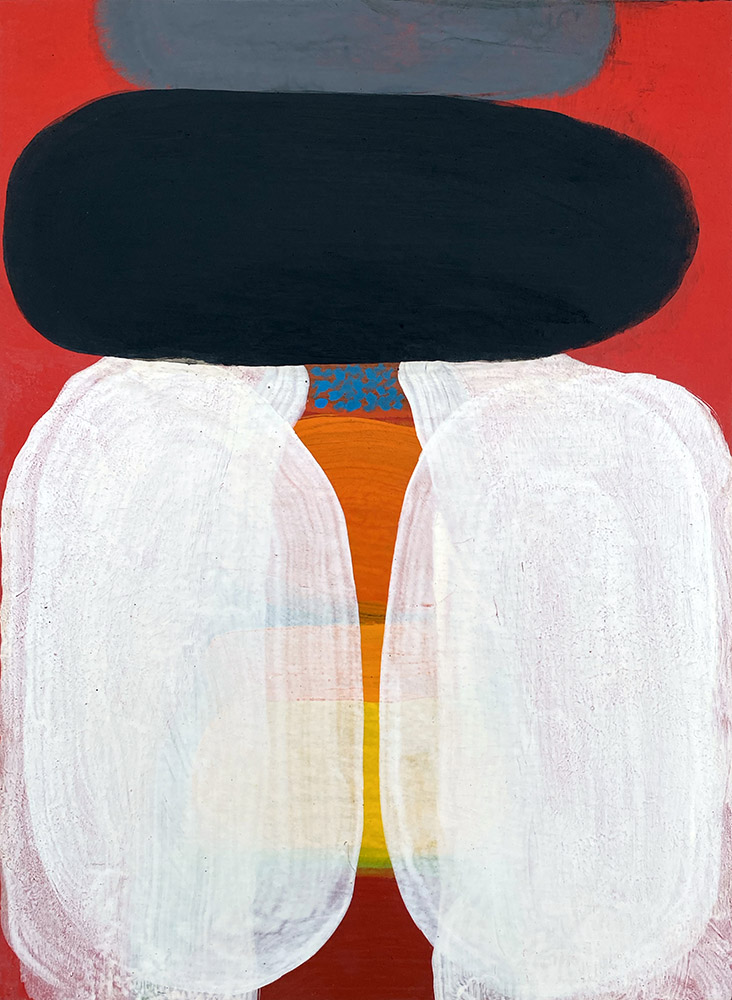 Future Vision II, 2021 / Acrylic on Watercolour Paper on Board / 27 x 37 cm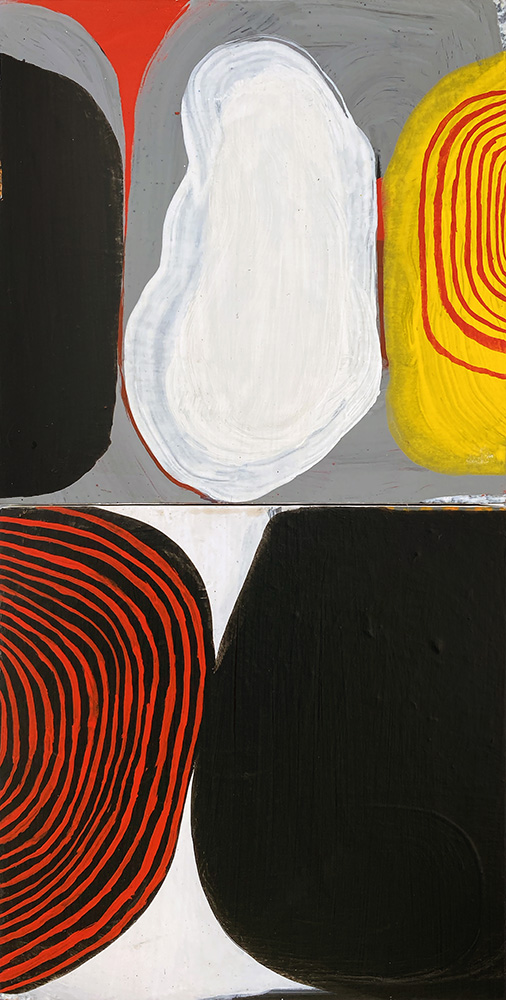 Parallel Dream I, 2021 / Acrylic on Board / 20 x 40 cm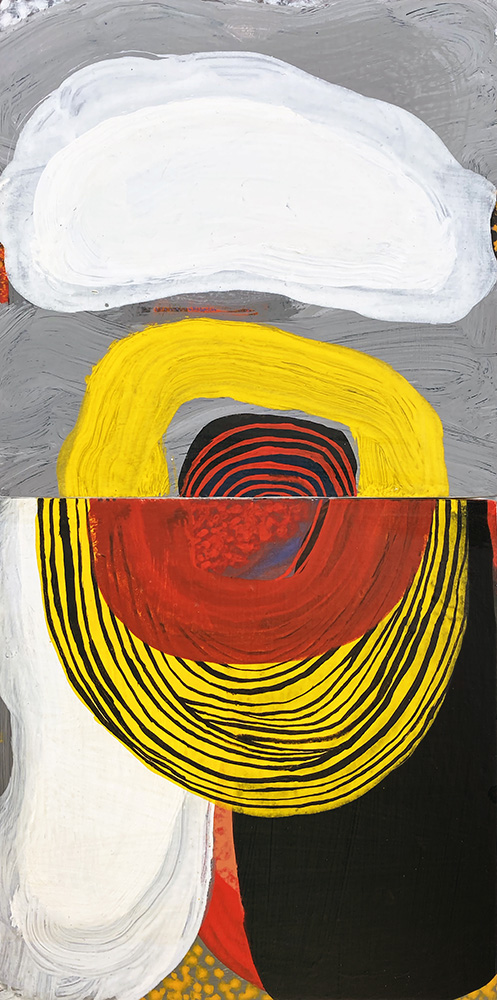 Parallel Dream II, 2021 / Acrylic on Board / 20 x 40 cm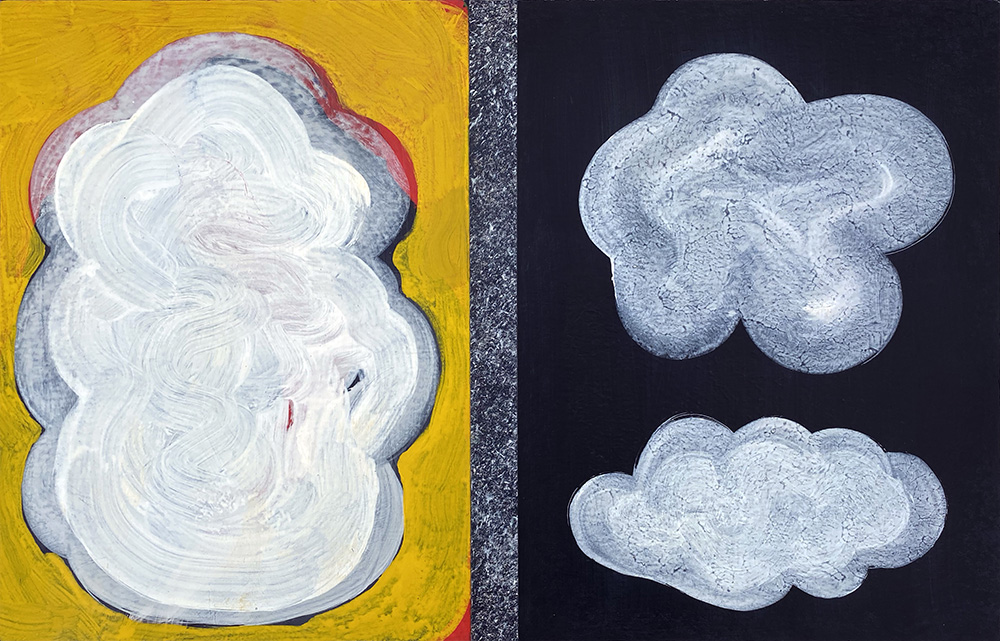 Clouds Underground I, 2021 / Acrylic on Watercolour Paper on Board / 63 x 40 cm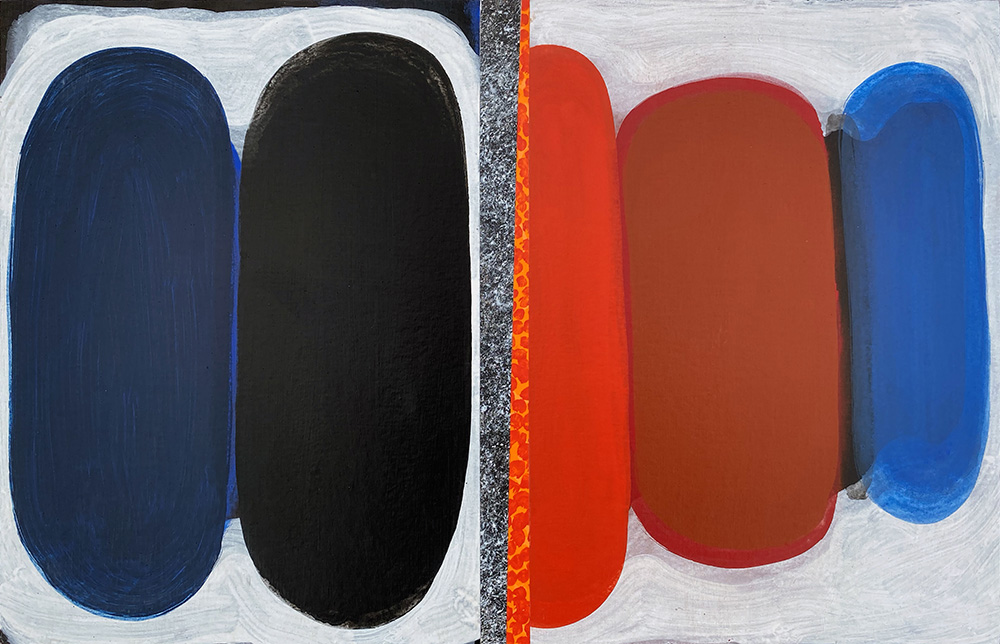 Clouds Underground II, 2021 / Acrylic on Watercolour Paper on Board / 62 x 40 cm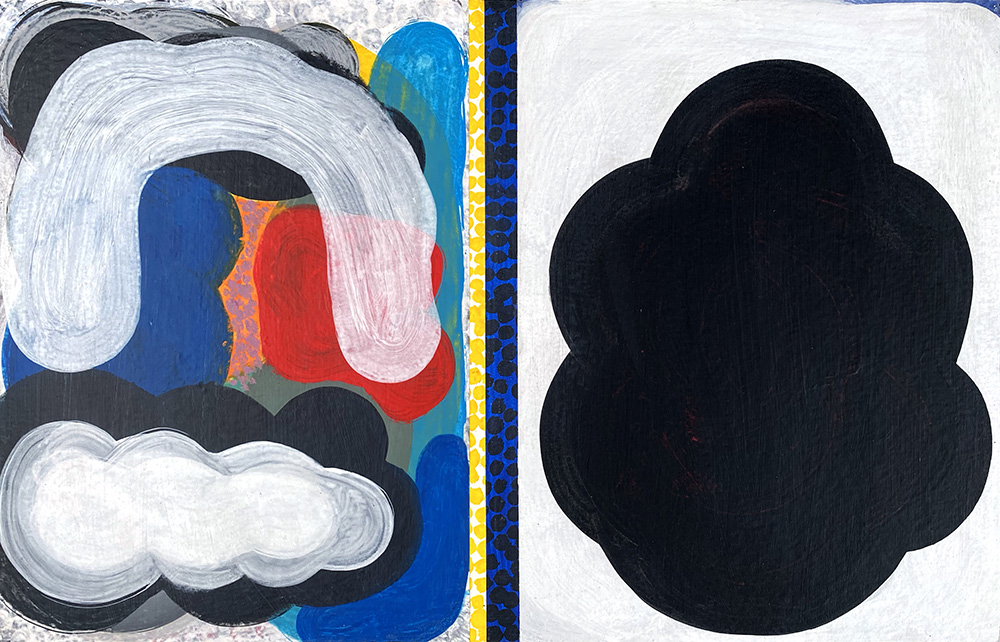 Clouds Underground III, 2021 / Acrylic on Watercolour Paper on Board / 62.5 x 40 cm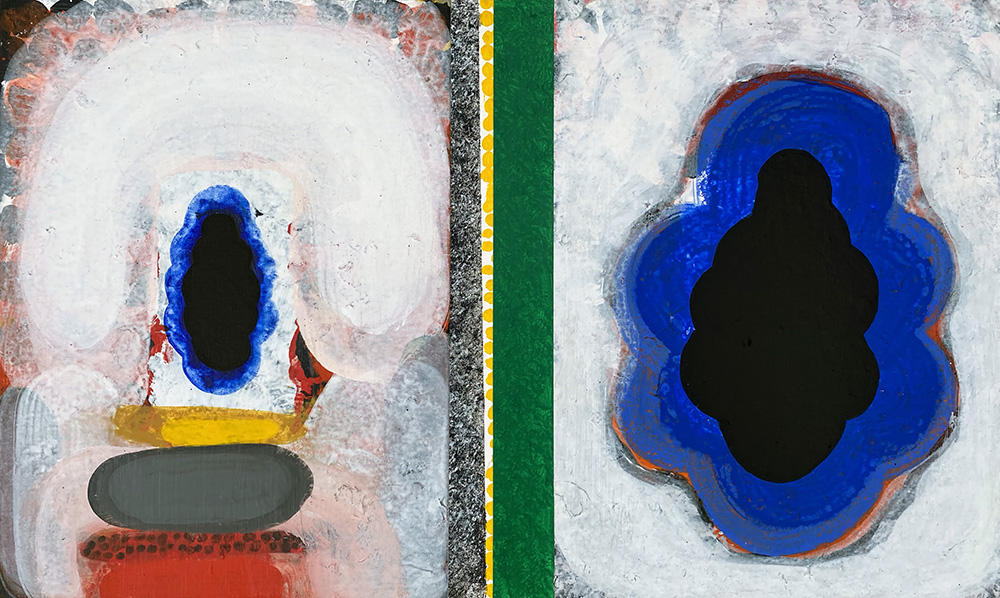 Clouds Underground IV, 2021 / Acrylic on Watercolour Paper on Board / 67 x 40 cm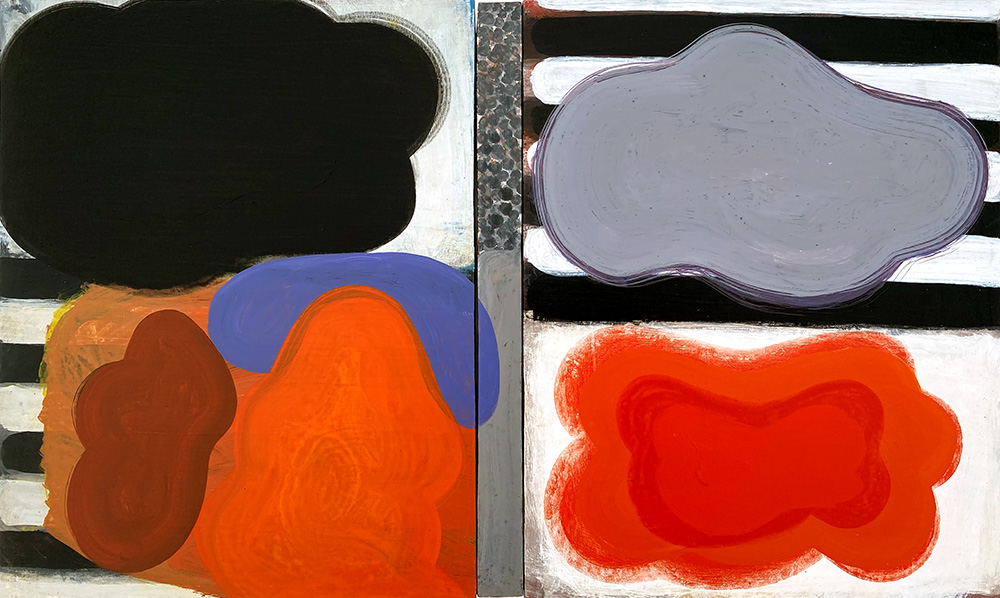 Clouds Underground V, 2021 / Acrylic on Board / 83.5 x 50 cm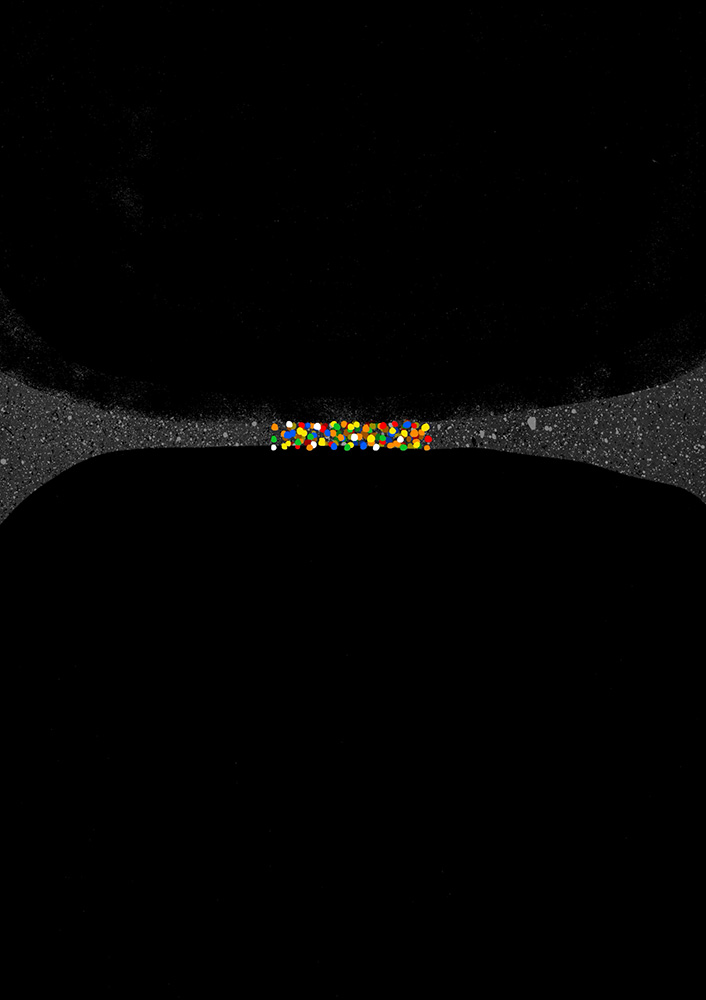 Eidolon I, 2021 / Digital Animation / 01:20 / 2168 x 3072 px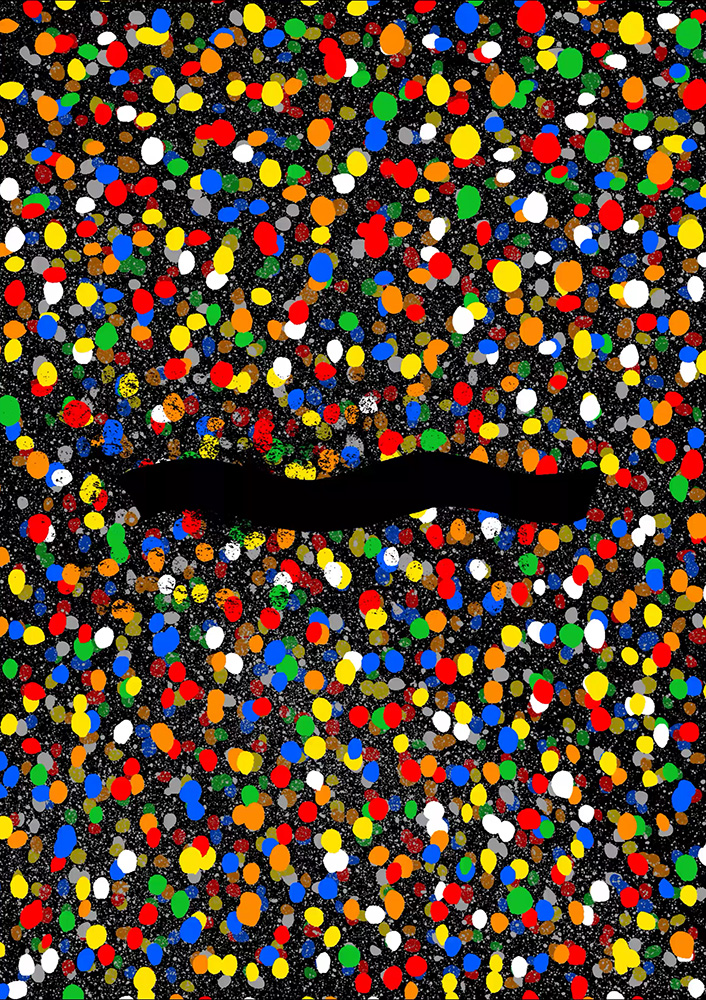 Eidolon II, 2021 / Digital Animation / 01:20 / 2168 x 3072 px
Eidolon III, 2021 / Digital Animation / 01:20 / 2168 x 3072 px
The above
Eidolon
series of digital animation can be viewed by visiting the following links:
Eidolon I:
https://vimeo.com/590300271
Eidolon II:
https://vimeo.com/590300429
Eidolon III:
https://vimeo.com/590544562
Eidolon
noun
• An insubstantial appearance of a form or body, often seen as supernatural
• An ideal representation of model of something, such as a principle or quality
• A deception or false impression of someone or something
The animations now permanently reside on the Ethereum Blockchain as Non-Fungible Tokens or NFTs at:
https://opensea.io/collection/future-vision-art