A Canadian In New Basford - Returns
---
A Canadian In New Basford - Returns
---
A Canadian In New Basford
was my bimonthly slot, where I was teamed up with talented Canadian writer
Rob Cutforth
. His prose had the distinct knack of bringing out the best in my visual interpretations; I would read his piece, while drinking a cup of tea or coffee and invariably end up choking several paragraphs in, thus showering my screen and keypad. We haven't had the opportunity to work together for quite some time, not since Rob moved from Nottingham to Manchester, but the column has been resurrected with the 100th edition of LeftLion Magazine being published in late March 2018.
Here you can download and read the
A Canadian In New Basford
article, as published in the 100th edition of LeftLion.
Finally a big thanks to everyone at LeftLion Magazine in Nottingham, for bringing the beast back to life for the 100th edition!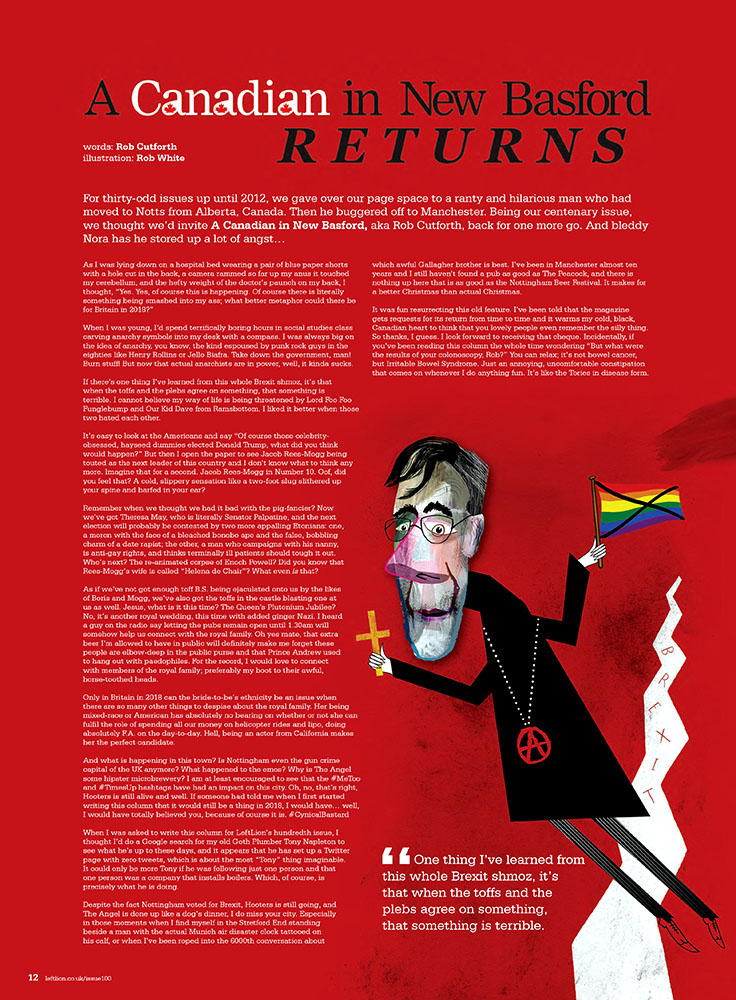 A Canadian In New Basford - Returns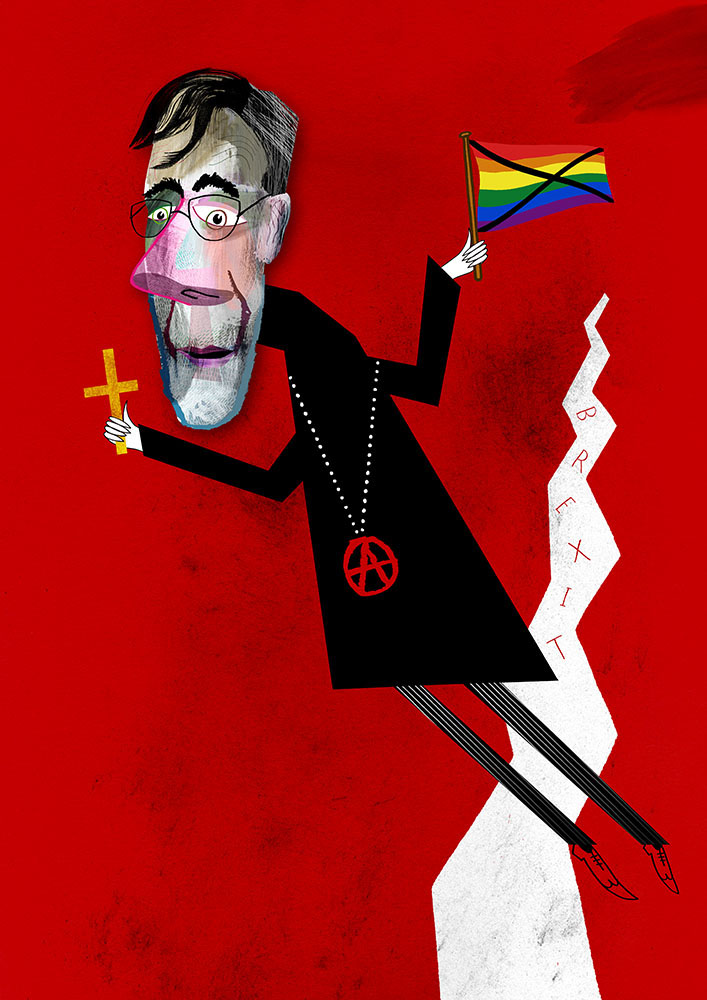 Jacob Rees-Mogg MP illustration for A Canadian In New Basford - Returns