Poster for The Royal Cambrian Academy
---
Poster for The Royal Cambrian Academy
---
Poster Design promoting the A Book About Death exhibition, held at The Royal Cambrian Academy, Conwy, Wales.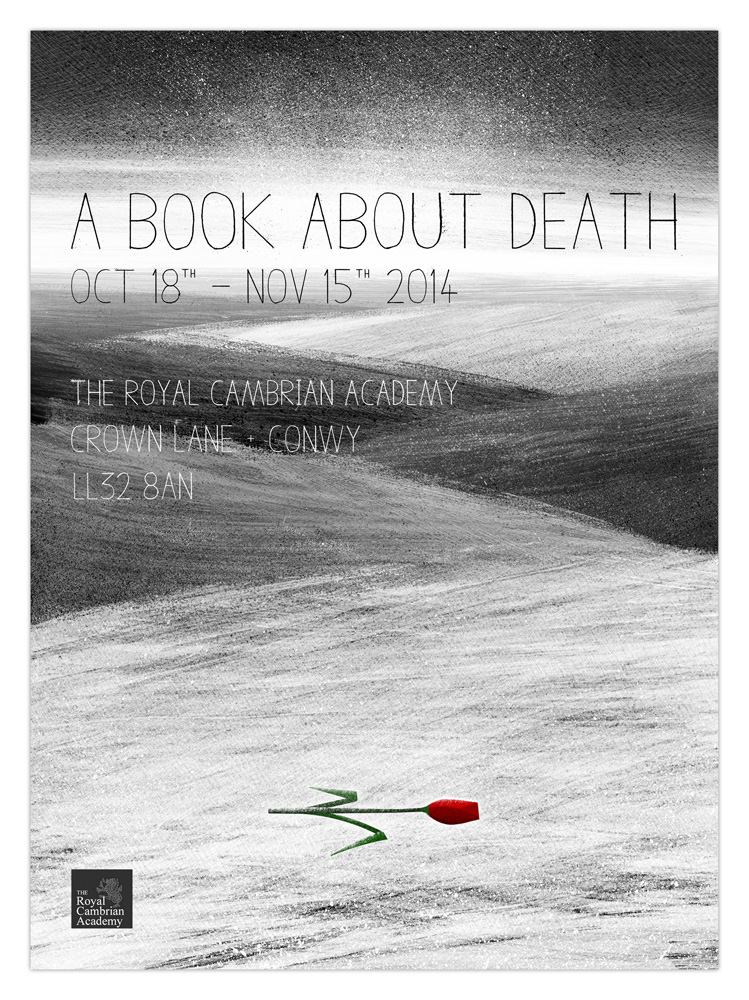 A Book About Death - Poster design
The above artwork depicts a barren landscape, devoid of life, colour or any defining detail. This ethereal landscape of death is exploring the notion that once we depart this mortal coil, we embark on a journey into the unknown. Unknown in the fact that every living creature, every single human that has ever lived, has had to undertake the same journey into a landscape for which no map has been drawn. Even if there were a map to navigate through this barren terrain, the person or soul-making this journey wouldn't be able to retrace their steps in order to reveal the way for us, therefore each of us has to face this journey alone. Hopefully, something wonderful awaits the other side.
Have a safe journey.